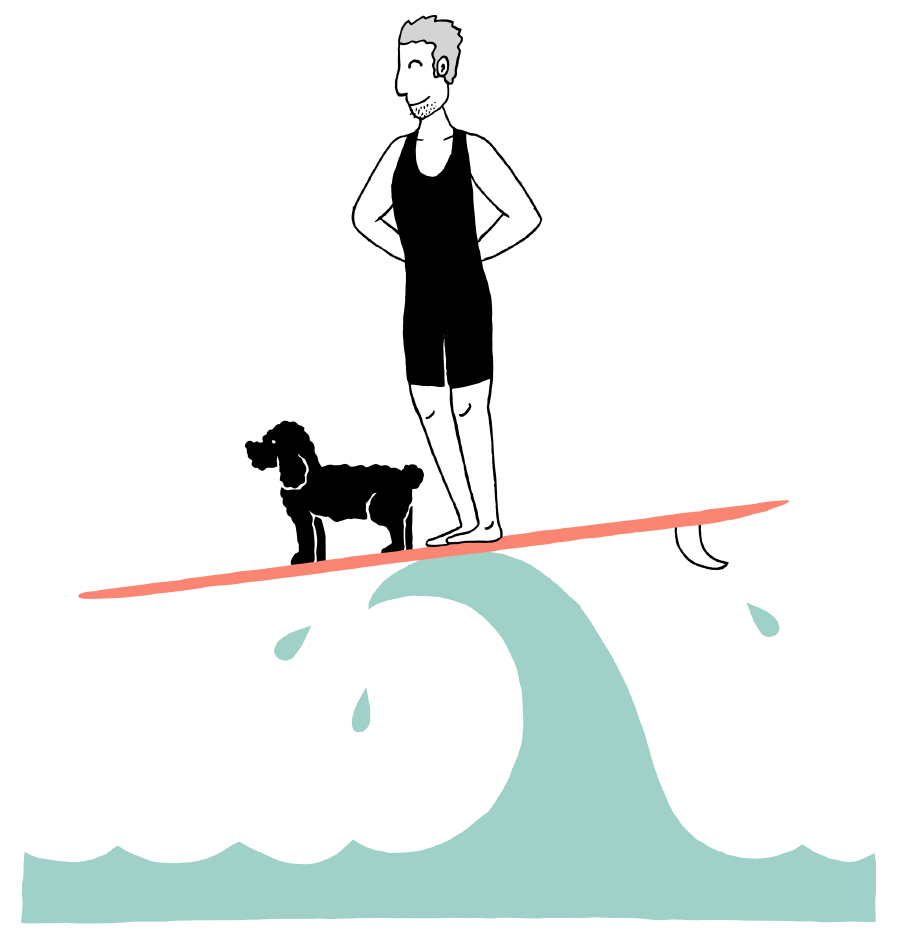 About the Founder
When Gary Ross founded Highwave in 1983 it was his lifelong love of nature and the ocean, which inspired both the name and direction of his company. Born into a family of inventors and raised near the sunny beaches of Southern California, Gary grew up fascinated by the dynamic movement of the ocean's waves, and the perfection of its systems. Today, Gary, his wife, and their two kids, all work together to design and deliver products that keep the spirit of innovation alive.

Gary believes that innovation distinguishes leaders from followers, which is why Highwave only produces original designs. We created the first travel mug with a drink-through top, the first stainless vacuum mug, and many of the design elements you see in the market today.
AUTODOGMUG®
The AutoDogMug® is the easiest & fastest way to keep your dog hydrated on the go! Public water bowls can contain harmful pathogens, travel water bowls are an inconvenience to use. Squeeze and water fills the bowl for your pup to drink, release and the remaining water returns to the bottle, not wasting a drop. Comes in 6 colors.
Shop AutoDogMug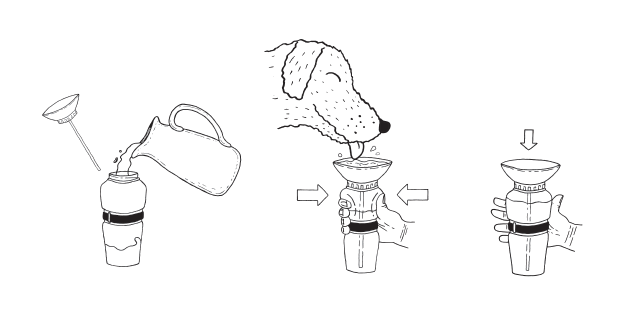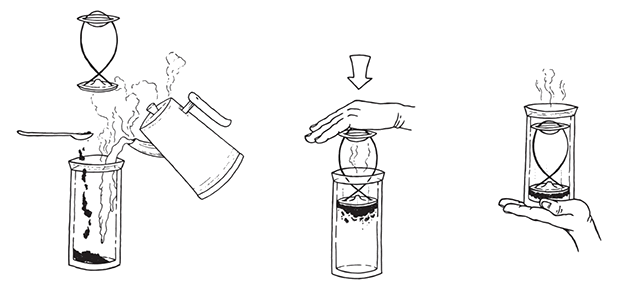 Brewfish
This personal brewing system allows you to brew and drink right in the same mug. Handmade from borosilicate glass, the BrewFish features a patented shut-off valve, drink-through top, and a double-wall body. The double-wall body adds insulation for both your brew and your hand, while the single wall lip makes for super comfortable sipping. The patented filter eliminates the contact between the water and coffee as soon as it's pressed that works perfectly with even the most delicate tea leaves.
Shop Brewfish